Mostly Birds 3
This collection represents the results of a few photography trips I've taken since returning from New Zealand. I've been spending a little more time at the office, with family, making preparations for the December Costa Rica Workshop, etc., and haven't been doing nearly as much travel and photography as I would have liked. But before heading down to Costa Rica, I did want to add a few images that might be worth viewing.
The images here are from three trips. The first was taken to Lake Mattamuskeet, in northeast NC, going with Doug Gardner, a fantastic nature photographer and all-around great guy. He is quite skilled in the use of camouflage, blinds, etc., to get as close to his subjects as possible, and I learned a lot from him. You can visit his website by clicking here. The second trip was to visit some friends - one north of Chicago, and the other further north in Wisconsin. As I researched this trip, I came across Horicon Marsh State Wildlife Area, which was roughly inbetween them, and which seemed like a great place to visit for bird photography.
The final trip, taken at the end of September, was a driving loop going first to Chincoteague, VA NWR, continuing on to Cape May, NJ NWR, and then to Bombay Hook, DE NWR. I had been to Chincoteague a couple of times before, and really enjoy shooting there, but this was my first visit to both of the other areas. The lack of rain over the preceding months made for less than ideal conditions in terms of attracting migrating birds, but the weather was spectacular, we did get to see and shoot some new species (for us), and we had a great time. We also made a side-trip to the Edwin B. Forsythe (Brigantine) NWR, which was worthwhile, but no images from that trip happen to be included here.
All Content © Donald L. Cohen, MD
All Rights Reserved

Click on each thumbnail to open up a larger image.



 


    

These
    images, along with all the others present in the various galleries,
    are available for purchase as prints up to 13"x19".
    For more details on buying prints, please click here.
---
| | | |
| --- | --- | --- |
| | | |
| Tundra Swan Landing | Yellow-headed Blackbird | Barn Swallow on Cattail |
| | | |
| --- | --- | --- |
| | | |
| Common Yellowthroat | Juvenile Black Skimmer 1 | Juvenile Black Skimmer 2 |
| | | |
| --- | --- | --- |
| | | |
| Juvenile Forster's Tern Landing | Chincoteague Pony with Egret | American Golden Plover at Dawn |
| | | |
| --- | --- | --- |
| | | |
| Mute Swan Pair in Flight | Mute Swan Landing | Glossy Ibis in Flight |
| | | |
| --- | --- | --- |
| | | |
| Cooper's Hawk in Flight | Juvenile Peregrine Falcon in Flight | Lesser Yellowlegs with Reflection |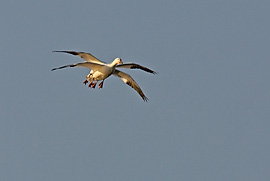 "Unusual" Snow Goose